A Fantasy Wedding With
Destination Wedding Ideas
Destination wedding ideas are your starting point for a fabulous wedding day in your favorite destination.
There are many good reasons for having a wedding away from home. Maybe you want to get married on an island or other exotic place, or maybe this is your
second wedding
and you just want to have a small ceremony with a few close family and friends.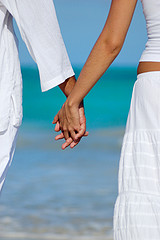 South Carolina Weddings
Whatever the reason, below are some destination wedding ideas to get you started with your planning. There is a lot of information here, so you may want to bookmark this page so you can easily return in the future.
Locations
Location ideas for your destination wedding are only limited by your imagination. While the
beach
and other
tropical
locations are always popular choices, you can get married in a number of different places.
The mountains are another great choice, especially for those that don't live close to the beach or want to travel a long distance. Also, resorts like Disney World can provide a fun backdrop for your wedding.
We strongly suggest hiring a
wedding planner
and travel agent to help with all aspects of destination wedding ideas. Planning a wedding remotely has many challenges, so don't delay in hiring the help of these
wedding professionals
.
Hawaii
,
Costa Rica
, Europe and Caribbean islands are typically some of the top choices for a destination wedding.
Invitations
To kick off your wedding, you may want to consider sending out save the dates (at least a year in advance). This will let your guests know well ahead of time what your plans are for your destination wedding.
Your invitations should represent the theme and location of your destination wedding. If you are getting married on the
beach
, for example, choose an invitation that displays the beauty of the island you chose for your wedding.
Also, create a wedding website as soon as you start planning your wedding. Your website will be
essential
for communicating important information about your big day as well as answering questions that your guests might have prior to the trip.
Welcome Bags
Welcome bags for your guests are not only a nice gesture, they are essential for helping to communicate the timeline of your wedding as well as other important information. Arrange to have them placed in each guests room by your
wedding planner
or hotel staff.
The bags should include information about the wedding such as time and location of the rehearsal dinner and wedding day activities. It can also contain fun items like snacks, drinks, items for children and any other local items from the location of your wedding.
The from is a great option for your welcome bags.
Attire
Attire for a destination event can be as formal or casual as you wish. Your
ceremony
location and reception location will help to determine how you and your bridal party should dress for your wedding day.
If you are getting married on an island or other tropical location, attire tends to be on the casual side.
Casual beach dresses
and
beach wedding shoes
are common as well as other types of casual
wedding dresses
especially for
second weddings
.
The groom and groomsmen attire should match the attire of the bride and bridesmaids. So, if the bridesmaids are going casual, so should the groomsmen.
Ceremony Ideas
Many brides dream of getting married with their toes in the sand, however there are other options as well. Many resorts and hotels have gazebos and other outdoor locations, like gardens, that are perfect options for saying your vows.
Reception Ideas
The timing of your wedding reception should be in the evening if you are getting married in a warm climate. Your guests will appreciate not having to sweat through your reception in the hot sun.
Most resorts offer standard packages, and others offer private dining experiences in a restaurant on the resort grounds. Start early with booking reservations for both your reception as well as other meals like your rehearsal dinner.
Flowers
It is always best to stick with
wedding flowers
that are local and in season. Find out what flowers are native to the island or location of your wedding by talking to your contact person at the resort or hotel, or work with a local florist.
Many times there will be
flower
packages to choose from that include a nice variety of local flowers. Ask about special requests if you don't see something you like, or have your
wedding planner
help out by arranging everything with the hotel.
Food and Cake
For destination wedding ideas, you may have to go with the
wedding cake
choices that are offered by the resort or hotel. When given a choice, try to choose a flavor and style that is unique to the location of your wedding.
As an example, for a Hawaiian wedding you may want to choose a
cake
that has pineapple, coconut or passion fruit.
The same goes for your wedding reception menu. Have local options available on the menu for those guests that want to try some of the local cuisine.
Entertainment
Your wedding reception entertainment is a chance to really make your big day unique. Research hiring local entertainment that can perform at your wedding reception.
Destination wedding ideas for entertainment start with local music that is native to the location of your wedding. Many islands offer a unique style of music, like steel drums, salsa or merengue. Hire local musicians, bands or DJs that can play music with a local flair.
Hire local entertainers, like hula dancers, as a special treat for your guests. Even if it is only for a short time, doing this can create a memorable wedding experience.
Favors
There are many options for
wedding favors
when it comes to destination wedding ideas. You can choose to include the favors in your guest's welcome bag, or you can give your guests something small at the end of your wedding reception.
Just remember that your guests may not have a lot of extra room in their suitcases, so make it something small or something they will eat right after the wedding or before they go home. Also consider any restrictions that might prevent them from taking your wedding favor on the plane ride home.
Signature Drink
Destination wedding ideas wouldn't be complete without a signature drink. Many islands feature special liquor, like rum, which are a great starting point for your signature drink.
This could be something as simple as a local micro-brewed beer in Colorado or something exotic like a fruity drink from a coconut. Have some fun with it and come up with a catchy name for your wedding concoction.