Find a Costa Rica Wedding Destination
Choosing a Costa Rica wedding destination just might be the perfect way to say "I Do". Costa Rica usually conjures up mental images of exotic animals, beautiful beaches and lush rain forests. Can you think of a more perfect place to get married?
Getting married in Costa Rica is relatively straight forward. You will need a valid passport, and there are not any stay requirements which are very common in other popular destination wedding locations.
Check with your wedding planner or resort contact to make sure you have all of your requirements met well in advance.
Below we have compiled a list of the top Costa Rica wedding destination guides.
Four Seasons Resort Costa Rica at Peninsula Papagayo
A true luxury hotel, the Four Seasons has all the amenities for a wedding to remember. Amenities include an Arnold Palmer signature golf course, tennis courts, three pools, fitness facilities, children's activities, babysitting services, four restaurants, a lounge and more.
Outdoor terraces, a ballroom, the golf course driving range, garden spaces and the beach are available for weddings large and small. Several wedding packages are available, and the Four Seasons has an onsite wedding coordinator to assist you.
more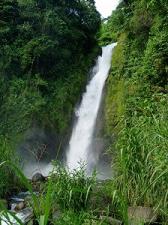 Costa Rica Waterfall
La Paz Waterfall Gardens
If you are looking for a unique location for your Costa Rica wedding destination, this may be the place. A Butterfly Observatory, Serpentarium (snakes), Hummingbird Garden, Frog Exhibit, Trout Lake and Waterfall Gardens make La Paz the perfect tropical setting for your wedding.
Three locations for wedding ceremonies are available; near one of the waterfalls, in the butterfly observatory or in Colibries Restaurant.
Other wedding amenities for your Costa Rica wedding destination include wedding coordinators stateside and in Costa Rica, flowers for the bride and wedding party, cake, photographer and officiant.
more
Paradisus Playa Conchal
Located on 2,400 lush acres, this all-inclusive resort is perfect if you are bringing a large group and also if children will be attending your wedding. This resort has something for everyone including a Robert Trent Jones golf course, tennis, casino, nightclub and a lagoon-shaped pool that is the largest in Central America.
The Beach Site offers gorgeous, secluded beach views, and it is the perfect place for your ceremony, cocktail gathering or reception. The Conchal Beach Site overlooking mountains and offering a distant view of Catalina Island offers beautiful banquet rooms for the perfect wedding occasion. more
Costa Rica Beach
Los Sueños Marriott Ocean & Golf Resort
Located on a 1,100 acre tropical rain forest overlooking the Pacific Ocean, Los Sueños Marriott Ocean & Golf Resort is known as one of the Worlds Best luxury resorts. Amenities include La Iguana Golf Course, on-site casino, six restaurants and lounges and spa and fitness facilities.
An oceanfront green area is the perfect location for your wedding ceremony, especially at sunset. Certified wedding planners are available to help put all of your wedding details together.
There are several theme packages available to make your wedding reception unique. Theme choices include Caribbean, Costa Rica, modern and Rainforest.
more
Hotel La Mariposa
High above the blue waters of the Pacific Ocean you will fine Hotel La Mariposa. This resort is perfect if you are looking for action and adventure along with getting married. Activities such as ATV tours, sport fishing and horseback riding can all be arranged during your stay.
The Tropical Elopement Package highlights the resorts wedding services. Hotel La Mariposa has aligned itself with the leading local wedding planner and photographer, ensuring that your wedding will go off without any issues.
more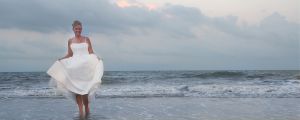 Costa Rica Bride
Tulemar Beach Bungalows and Villas
If you are looking for a private, exclusive Costa Rica wedding destination, Tulemar Beach Bungalows and Villas is a great choice. Spacious bungalows and villas allow you relax and enjoy Costa Rica, and they are perfect for guests visiting to attend your wedding.
The exclusive Tulemar Beach is perfect for water sports such as kayaking, and it was awarded an Ecological Blue Flag (Bandera Azul Ecológica) for its high level of quality.
The beach here is the perfect backdrop to exchange your vows and have a memorable reception, and you can build your own wedding. more
Hotel Villa Caletas
Sitting on the top of a mountain, it is difficult to beat the views offered by Hotel Villa Caletas. Standard rooms, villas and suites are available, and there are two restaurants and a beach bar to satisfy your dining and drinking needs.
An amphitheatre and the beach are popular among the choices of location for weddings. Live music, flowers and a wedding coordinator are among the wedding amenities offered by the resort.
more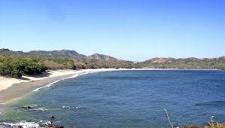 Costa Rica Beaches
Tango Mar
Set on a 150 acre private beach, Tango Mar offers a secluded beach and exotic birds and animals including Macaws and Toucans. Having earned an Ecological Blue Flag, you are sure to love the beaches and wildlife offered at this resort.
Wedding packages include 4 nights stay in a Tropical or Tiki Suite, flowers, cake and everything else for a wonderful beach wedding. A unique offering at Tango Mar is private Honeymoon sunset sailing tour, available to all newlyweds.
more
Florblanca
If you are looking for luxury, class and upscale amenities, Florablanca meets all of those needs and more. Activities like yoga, pilates and relaxing by the pool allow you to renew yourself, however Costa Rica wedding destination has many options for the active traveler and is close to all the attractions that Costa Rica offers.
An onsite wedding coordinator can assist with all of your wedding details including flowers, photographers, menus and more. Known for a it's great view of the sunset, Florblanca is the perfect Costa Rica wedding destination for a sophisticated, intimate wedding.
more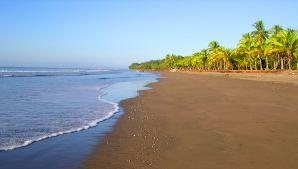 Costa Rica Resort
Los Altos De Eros
If you are looking for a small resort that offers luxury, relaxation and romance, Los Altos De Eros is the perfect location for you. Relax with days filled with yoga and spa treatments, or spend your days touring around Costa Rica.
Rent the entire resort for your group of 10, or have an intimate wedding on the beach. Whatever you envision for your wedding day can come true at Los Altos De Eros.
more