How To Choose
Wedding Flowers By Season
Choosing wedding flowers by season is a great way to start your flower search. There are a few really good reasons for choosing flowers that are in season for your big day.
Reasons To Choose Flowers In Season
There are a lot of options when it comes to wedding flowers. If you only look at flowers that are
in season
for the month of your wedding, you will be able to
narrow down your choices
and reduce your wedding planning stress.
You may also be able to
save money
by choosing flowers in season. Ordering flowers that are not in season in your area will increase your expenses on flowers.
If you have to order flowers, there is also a chance they won't be fresh.
Fresh flowers
are very important on your wedding day, and choosing in season flowers ensures they haven't been traveling a few days to get to you.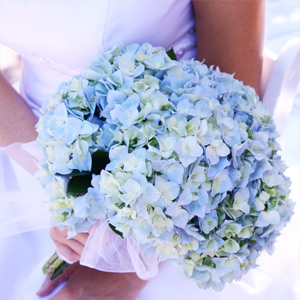 Seasonal Flowers
Flower Options By Season
A good first step is researching flowers that will be in season for your wedding. To help you with that task, listed below are links to guides on the four seasons.
Fall Wedding Flowers
Winter Wedding Flowers
Spring Wedding Flowers
Summer Wedding Flowers
Where To Find Seasonal Flowers
Once you have an idea of the flower options available for your season, the next step is to start working with a professional to help put it all together.
A good florist can be an important part of your wedding planning. He or she will be able to help you with your
bridal bouquet
and floral designs as well as help keep you within budget.