Top 5 Picks For The
Best Honeymoon Destination
Choosing a best honeymoon destination list can be very challenging because there are so many great locations throughout the world. It can also be difficult because choosing a list like this is somewhat subjective.
We based our analysis on several criteria including location, number of five star resorts, activities and an overall romance factor. Some locations are just known for being the perfect honeymoon location.
We also chose five different categories, like Caribbean or Europe, and chose our favorite location from that region. While there are many great choices for honeymoon locations, the picks below are our top 5 right now.

The results of our analysis are listed below in our top 5 picks for the best honeymoon location.
Hawaii - Overall Best Location
There are few places in the world that compare to Hawaii which makes it a natural choice for overall best honeymoon destination. From beautiful beaches to scenic hikes and golfing, the Hawaiian Islands have something for everyone.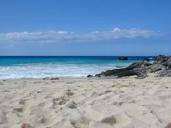 Hawaii Dreams
Consider staying on more than one island. For example, four days on the Big Island and three on Oahu or Kauai is the perfect balance. This will give you a chance to see the more populated areas like Waikiki and also the more serene beaches of the other islands.

Get out and see the islands. A great way to do this is to rent a car or a jeep. There are many beautiful sites to see outside of the resorts, so plan a few days of adventure.

For more ideas visit Traditional Hawaiian Wedding Ideas.
Aruba - Best Caribbean Location
Known for some of the most beautiful beaches in the world, Aruba is our choice for best honeymoon destination in the Caribbean. Aruba is also known for a great nightlife which makes this island the perfect combination of relaxation and fun.
Spend your days on the beach or enjoy the many activities offered by the first class resorts on the island. Then, stroll into town for shopping and dinner at one of the many great restaurants and shops.
Italy - Best European Location
No other place in the world says romance like Italy which is why it was chosen as our pick for best European honeymoon location. The possibilities are endless for a romantic trip.
Romantic Italy
You should definitely plan on visiting a few areas during your trip. Popular choices for a romantic honeymoon include Venice, Rome and Tuscany.
Italy offers everything you need from beaches to incredible food and wine. Planning to stay at least two weeks is advisable to see everything this great country has to offer.
Costa Rica - The Best of Central America
Tropical Pacific beaches, beautiful rainforests and luxurious hotels and resorts make Costa Rica our top choice in Central America. Spend sun-filled days lying on the beach, or there are many activities and places to see for the more adventurous.
Spend a few days exploring on foot through the lush natural rainforest. You won't see anything else like it in the world, and there are many tours available to guide you.
For more ideas visit
Costa Rica Wedding Destination
.
Africa - Most Adventurous Destination
An African safari is the perfect way for active couples to experience their honeymoon. You will see African wildlife while taking in the beautiful landscape.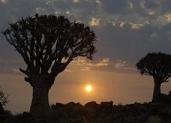 African Safari
There is a lot to see in Africa, so the longer you can spend there the better. It is also a very long plane ride from the United States, so we would recommend at least three weeks at a minimum.
Want to spend at least a few days on the beach? Don't worry, Africa also has some very beautiful beaches for you to enjoy.